The Top Five places Dalesend Cottages guests visit whilst staying with us in North Yorkshire.
'Your MUST-SEE/DO shortlist when you visit Yorkshire'
Is this the year to visit Yorkshire? Forget airport hassle and losing a precious day of your holiday on travel. Choose the brilliant county of Yorkshire and stay in a luxury holiday cottage for couples only. We are fiercely independent, take all our bookings ourselves. We have now taken a survey from our cottage guest books and have found the top five activities our cottage guests do during a stay in a Dalesend Cottage.
Our 'guests know best' it seems, and we can confidently recommend the following places to visit during a stay in North Yorkshire, a place to eat, go and see, that are guaranteed or – visitor-verified' to keep disappointment away from your luxury break in the Yorkshire Dales.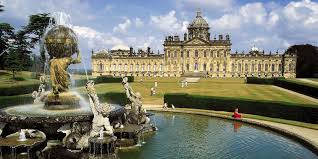 This is the King, Queen, even Emperor, of Yorkshire days out. Family-friendly, but our guest book comments show it the perfect place for couples to spend lazy summer days, perhaps having a picnic in the grounds after exploring the marvellous historic interiors. Castle Howard has a shop and café and is about 45 minutes from Dalesend Cottages.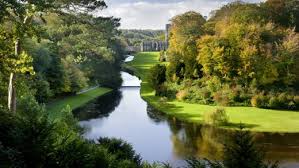 Our guests are a bright lot and not many miss out on the chance to clock up one of the UNESCO World Heritage sites. Yorkshire's finest is Fountains Abbey; about 30 minutes drive from Dalesend Cottages. It is breath taking, and serenely beautiful. Wonder amongst the slender historic ruins, the verdant grass, stare into lakes, enjoy a picnic or eat in the café.   Listen to birdsong; imagine you are in a movie. Take selfies. This is one amazing location that gives you a healthy dose of serotonin and heart-warming indulgence.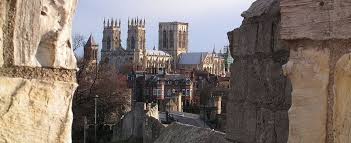 York York York. Words can't describe the capital of the county that has it all in acres. Would you dare to visit Yorkshire and NOT visit York? It should be made illegal to holiday in the county and omit a visit here. And my words can't describe it – to have to go.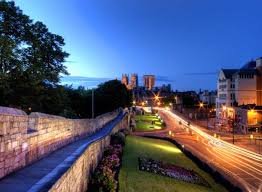 Where else can you find such a fine Cathedral, streets dating back to the Middle Ages, with the legacy of Roman fortification (you must walk the wonderful walls and go underground to the Yorvik centre although you will feel like a school child!)) Wonder amongst the quaint unusual shops and cafes, sup ale in quirky pubs. Some guests go back a second day they are so enthralled.
You can get to York by taking the train from Northallerton. This means 15 mins to Northallerton station followed by a 20-minute train ride. You arrive in the CENTRE of York, and voila, you can begin exploring. The city walls greet you as you exit York railway station.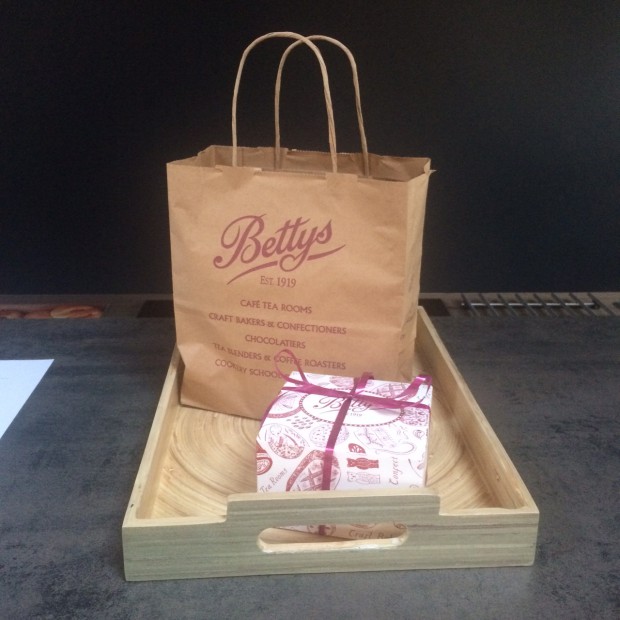 Again, we think it should be a reportable offence to stay at a Dalesend Cottage and NOT visit a Betty's Tea Room and Café. And it seems to be that our guests think this very much too. After all, you are on holiday, and, staying in a self-catering cottage in Yorkshire. Why not indulge yourselves with Betty's fabulous speciality teas and coffees and cakes. Dalesend Cottages are known for being very fond of 'Bettys fondant fancies' too.
You'll find our nearest Bettys only a 9-mile drive away from Dalesend Cottages (yes, too tempting) and then Harrogate and York have larger branches. There is even one in Ilkley if you are going 'Ba'thating 'on Ilkley moor – this is a famous song about the perils of going up on Ilkley moor without your hat!
Bettys is a great place to eat during the day that leaves the evening free for drinks and nibbles in your Dalesend Cottage. Let your Betty' s feasting digest whilst you get strenuous and watch a great movie (Head Lad cottage) or dip in the hot tub (Tack Room cottage) or a long bubbly soak in Hayloft Cottage freestanding bath.

It might seem that this event is only for cycling enthusiasts (fanatics) but our guest book comments show that many couples found something connected to this annual activity (this year it is held from 3rd -6th May 2018) to enjoy during their stay.
This can be verified by the amount of guests leaving a comment about the Tour de Yorkshire but who had NOT arrived here for their stay WITH bicycles
Here is the route map for 2018 – this year the route passes through Patrick Brompton and Dalesend Cottages!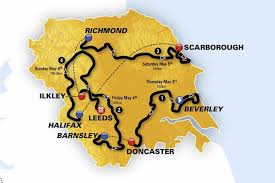 The weekend is huge fun for everyone as Yorkshire leaps to life in a spectacular way because of these races and the colours of yellow and blue are EVERYWHERE.
The route changes each year to encourage county-wide participation and you don't have to pick the exact dates of the race to be part of the enthusiasm, for the legacy hangs on over the summer, with yellow bicycles marking the routes and an air of happiness lingers long after the race has finished.
If you are a cycling fan, you can cycle the exact route (may we suggest you do this in stages, be kind to your selves, you are on holiday) and Dalesend Cottages can arrange your bike storage.
We are open throughout the year for couples short breaks and weekly stays. If you are looking for a romantic break in a Yorkshire cottage then we hope we can welcome you here. We are an owner-run business, take our bookings direct, and you can be assured that your contentment is our greatest concern.
Five brilliant places in Yorkshire but so many more. We are also based in the heart of Yorkshire Dales walking country and we provide walking books and maps for guests. You can be assured of a real country escape when you book a Dalesend Cottage.
Happy 2018 everyone from Dalesend Cottages.